Empowering People to Help People:
ON STAGE
IN BOOKS.
LIVE PODCASTS
GLOBAL SUMMITS and more.
Someone needs to hear your story!
APPLY TO SPEAK
About

Us
TAG Talks®: Unlocking Your Potential through Transparency, Acceptance, and Growth
Welcome to TAG Talks®, the premier platform where authors, speakers, and entrepreneurs converge to unlock their full potential. At TAG Talks®, we recognize that everyone has a unique wealth of wisdom, advice, products, and services to share with the world. But the challenge lies in positioning oneself, promoting expertise, and, crucially, getting compensated for it. The solution? Building credibility and trust through the powerful art of storytelling.
The Power of Personal Life Experiences
Imagine standing in the spotlight as the most recognized expert in your field, your name synonymous with success, influence reaching far and wide. Your personal brand is the key differentiator in a crowded market, allowing you not only to dominate your industry but also to create your ideal lifestyle and experience a significant increase in income.
You Are Your Brand
Your story, experiences, and expertise set you apart in a world full of noise. That's where TAG Talks® comes in, guiding you on a transformative journey to become the absolute best in your industry. We specialize in helping you harness the power of storytelling, conquer your fears, and unleash your full potential.
Equipping You for Success
Imagine having the tools and strategies to captivate audiences, whether in meetings, through your books, or on stage. TAG Talks® equips you with the skills to connect deeply with your audience, leaving a lasting impact that inspires and motivates. Together, we'll unravel the secrets to building credibility, establishing trust, and ultimately getting paid for doing what you love.
The Essence of TAG
TAG is not just an acronym; it's a philosophy—Transparency, Acceptance, and Growth. The diverse topics covered at TAG conferences all share a common thread: personal life experiences. Speakers from every culture and nation converge to share their wisdom, emphasizing the importance of connection through storytelling.
Cultural and National Diversity
TAG Talks® brings together a rich tapestry of speakers, fostering an environment where cultural and national diversity thrive. The conferences provide a unique opportunity to learn from a global community, broadening perspectives and deepening connections.
Building Your Personal Brand
Your journey to success starts with building your personal brand. TAG Talks® understands that you are your brand, and by differentiating yourself through personal storytelling, you can make a unique impact on the world.
TAG Talks® Coaching
Specialized coaching for entrepreneurs is at the heart of TAG Talks®. Our focus is on unleashing your full potential through storytelling, helping you overcome fears, and building credibility that lasts.
Captivating Audiences
Storytelling is a powerful tool that extends beyond the stage. TAG Talks® coaching provides you with the skills to captivate audiences in various settings, ensuring your message resonates and inspires.
Establishing Credibility and Trust
The TAG Talks® approach reveals the secrets to building credibility authentically. By gaining trust through authenticity, you pave the way to being compensated for your expertise.
Your Brand, Your Success
At TAG Talks®, we emphasize that you are your brand. Our coaching program helps you differentiate yourself, impact the world with your brilliance, and ultimately create a future filled with success and fulfillment.
Conclusion
In conclusion, TAG Talks® offers an unparalleled experience in unlocking your potential through transparency, acceptance, and growth. It's a journey into a future filled with endless possibilities, where your personal brand becomes the driving force behind your success.
CALL FOR SPEAKERS - Dallas, Texas
UPCOMING LIVE EVENTS
Share your story on stage, in books and create masterminds around your subject.
IMAGINE being the most recognized expert in your Industry.
Learn Top Business Speaking Techniques with TAG custom coaching programs.
NEXT EVENT
  IN PERSON 3 DAY TAG Expansion Event:
Take Action & Grow
Dallas, Tx.
Dec. 7,8,9th 2023
3 Guaranteed speaking gigs.
Booking 30 speakers for 2023
2023 – LIVE EVENTS
Newport Beach, CA Nov. 2023
Roseville, California
Newport Beach, California
San Diego, California
Las Vegas, Nevada 2024
Dallas, Texas
Florida - TBD
PREVIOUS

TAG

TALKS

® SPEAKERS
Raul Lopez Jr. 
Visionary Founder of TAG TALKS®, a renowned professional speaker, international best selling author and highly sought-after personal development expert in the field. Raul's passion lies in empowering individuals to take control of their personal stories and transform them into thriving personal brands. With 7 authored books under his belt, including the transformative masterpiece "Heal the Boy and the Man Will Appear," Rauls mission is to guide you in uncovering the origins of negative patterns and limiting beliefs. Let's embark on a journey together, where you'll gain valuable insights into increasing revenue, expanding your business, and implementing key success strategies.
Help me give my book to at risk youth.
Tom Bilyeu
Tom Bilyeu is a filmmaker, a serial entrepreneur and a founders of the billion dollar company Quest Nutrition.
As a way to give back, Bilyeu founded the Impact Theory studios, teaching and inspiring hundreds of millions of people to adopt an empowering mindset and breakout of the Matrix.
Tom's aim is to influence the cultural subconscious by building a single-minded content creation machine that makes exactly one type of content, content that empowers people. If Disney created the most magical place on earth, Impact Theory will be creating the most empowering place on earth.
Impact Theory
Forbes Riley
Forbes Riley has been called one of today's greatest marketers. She has sold everything from the Jack LaLanne Juicer to her own Spin Gym, appearing on numerous infomercials and television shows. Her total sales of lifestyle products include more than $2 billion from television marketing. She was inducted into the Fitness Hall of Fame as a fitness expert and appears regularly on many television shows, including The Doctors. She is also the host of numerous television series including The X-Games on ESPN and Essentials on TLC.
Les Brown
World's Leading Motivational Speaker
As one of the world's most renowned motivational speakers, Les Brown is a dynamic personality and highly-sought-after resource in business and professional circles for Fortune 500 CEOs, small business owners, non-profit and community leaders from all sectors of society looking to expand opportunity.
PREVIOUS EVENT
Kevin Harrington
An original "shark" on the hit TV show Shark Tank, the creator of the infomercial, pioneer of the As Seen on TV brand, and co-founding board member of the Entrepreneur's Organization—Kevin Harrington has pushed past all the questions and excuses to repeatedly enjoy 100X success.
His legendary work behind-the-scenes of business ventures has produced well over $5 billion in global sales, the launch of more than 500 products, and the making dozens of millionaires.
Twenty of his companies have each topped $100 million in revenue.
Krista Mashore
Krista Mashore has been in the top 1 % of realtors nationwide for 20 years. Krista is the author of four best selling books focusing on digital marketing and has been named Yahoo Finance's number 1 digital marketer to watch in 2021! She has been featured in Forbes, Inman News, The Wall Street Journal, NBC, Fox, and many more! Krista recently took her new coaching business from zero to 18 million dollars in just under four years with a projection of 20 million+ by the end of this year. She is the recipient of seven Two Comma-Club Awards, and one Two Comma Club X Award.
Meet Krista Mashore
Brian Navabi
Brian has been in the fitness industry for 23 years. After quitting his 6 figure job as the GM of sales for a franchised gym he took the huge risk of pursuing business/entrepreneurship. After losing everything he started a business with only $300 working day and night until scaling the company from 0 to multiple 7 figures on track to turn it into an 8 figure brand.
Brian's philosophy - Make sure no matter what you do, you take action constantly. Balance that with humility and always be willing to learn new things. No matter how much you know you don't know it all and you can always learn something new.
Till You Collapse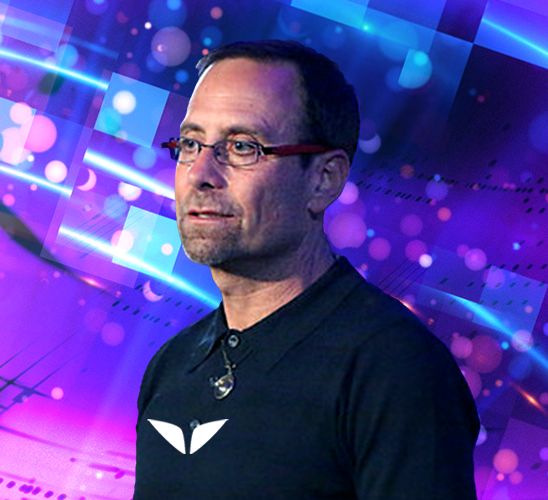 Alex Mandossian
In from San Francisco, Ca Alex is the CEO of Marketing Online and a global marketing expert whose marketing strategies have generated $400 million in sales and profits for his companies, students, clients, and alliance partners across five continents since 1993.
Global Marketing Expert
Kane Minkus
Flying in from Scottsdale AZ. Kane has delivered over 2000 business growth trainings in 32 different countries, Kane & Alessia's methods, systems and proprietary techniques have served over 500,000 Business Owners and Professionals offline & over 3 Million online. Learn to create unique and powerful tools and presentations that shift your potential, past what you know as possible today.
Apply to Speak
Get the 6

Key

Elements You Need For your Speaker One Sheet
Our Purpose:
TAG

 

TALKS

®

To empower global transformation through personal storytelling, fostering transparency, acceptance, and growth in every individual, ultimately inspiring a world where everyone embraces their unique journey and uses it to positively impact others.

TAG TALKS® is more than just a platform for sharing stories. It emphasizes the vision of personal transformation leading to a broader societal shift, where everyone not only accepts and learns from their own experiences but also uses them as a force for good in the world.

TAG TALKS® is a powerful initiative with a focus on personal growth and transformation. The initiative's dedication to fostering a community of individuals who share their personal journeys with transparency, acceptance, and growth is inspiring.

Purpose of TAG TALKS®, sharing one's story, as well as the broader impact speakers can have:


"Unleash Your Story, Ignite Transformation!"

 

Inspire potential speakers by emphasizing the transformative power of their personal stories.

"Turn Your Journey into a Force for Global Change."

 Using personal experiences as a catalyst for broader societal change.

"Your Story has the Power to Inspire, Connect, and Grow. Share it with the World!" The three pillars of

TAG

TALKS® —Transparency, Acceptance, Growth—and encourages speakers to think about the impact of their story.
"The World Needs Your Story - Inspire Growth Through Transparency and Acceptance."

 Our speaker's desire to make a difference in the world.



Why attend a TAG event as a VIP Speaker? Learn to Monetize Your Message:
Online Platforms: This could include a website or social media accounts where information about TAG TALKS®, speakers, and upcoming events can be shared. Consider incorporating a blog section on your website, where speakers can write about their experiences and insights. This could also serve as a teaser for their upcoming talks.
Networking Events: Regular meetups or networking events can provide opportunities for potential speakers to connect with the TAG TALKS® community, learn about the initiative, and express interest in participating.
Partnerships: Partnering with local businesses, schools, or other organizations can help spread the word about TAG TALKS®. These partners could sponsor events, provide venues, or help with marketing.
Media Relations: Reach out to local and national media outlets to share news about upcoming TAG TALKS® events. This could include press releases, media kits, and inviting journalists to attend events.
Speaker Workshops: Organize workshops to help potential speakers develop their storytelling skills. This will not only help improve the quality of the talks but also serve as a recruitment tool for new speakers.
TAG TALKS® is a wonderful initiative that is clearly making a big difference in people's lives. Raul Lopez Jr. and the entire team are proud of the work they're doing to inspire and empower people through personal stories.